The Nash Sisters: A Story of Family Sticking Together When It Counts introduces four sisters whose roots are in rural North Carolina. They are girls during the 1920s—sometimes called the decade of optimism.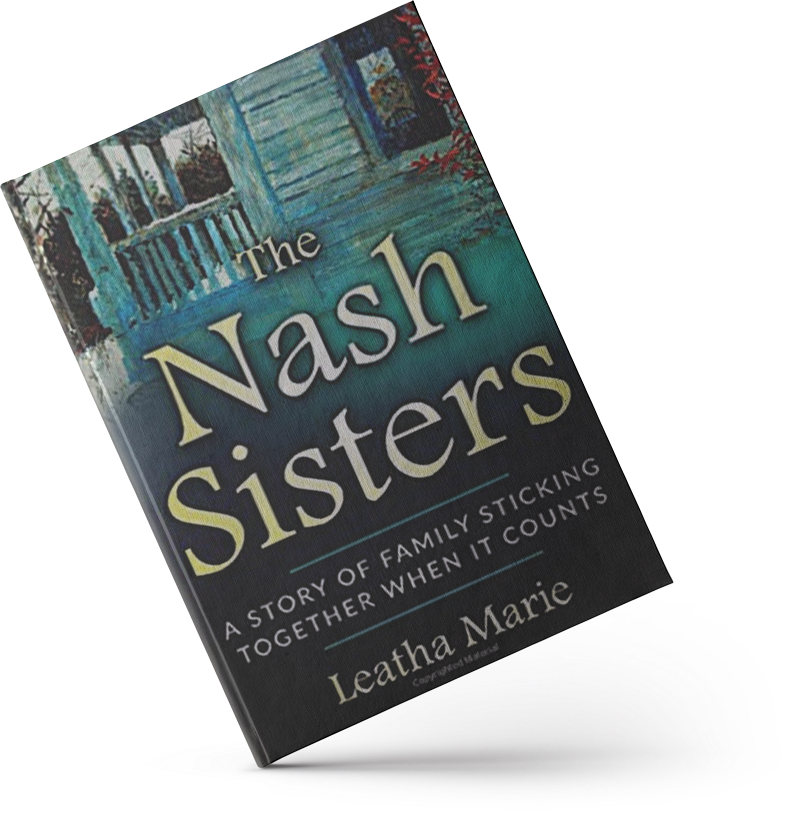 About the Book
---
Sed Dapibus
Mollis Elit.
Curabitur ac sem quam. Maecenas maximus, dolor ut venenatis dignissim, est odio aliquam augue, quis venenatis nulla purus non libero. Maecenas pellentesque quis urna vel scelerisque. Aenean hendrerit at tellus eu viverra. Etiam elementum neque hendrerit libero accumsan condimentum.
These women deal with their challenges of poverty, young parenthood, intolerance, attempting to live within church rules, and facing mental health issues. When they are together, the Nash sisters use humor, fabricated songs, shared tears and hugs, and mostly conversations to cope when events that make life difficult, confusing, or sad. When they are not together, they use "Nash Round-Robin Letters" to stay in touch and share their lives and experiences with each other in their very different lives.
---
---
Death, illness, tragedy, and new adventures allow Dianne, Ethel, Annie, and Caroline Nash to discover their capacity to thrive by sticking together when it counts.
If you like Cold Sassy Tree, Fried Green Tomatoes, or anything Lee Smith, you will enjoy The Nash Sisters.






Extraordinary and heartwarming book!
"The Nash Sisters is such an extraordinary and heartwarming book! I could not put it down. Looking forward to more stories about these sisters!"

Jackie Legg





A fine read!
"A crisp fall day, a good cup of coffee, and a fine read! If you appreciate the dynamics of sibling relationships and tales of strong women who struggle and endure, you will enjoy The Nash Sisters!"

Kay Ritchie Jordan





Wonderful novel
"I just finished this wonderful novel. I feel I know each of these women . . . I loved the book and am kind of sorry to have finished it! "

Cindy Johnson





Really loved the book...
"Really loved the book...can't wait for more!! Heard a news reporter say something I thought one of the "sisters" might say, " . . . you need to let the guys win once in a while, so they will want to keep playing the game."

Carole Edson





"You had me at "chapter 1."
"I read this book in two days and laughed and cried my way through to the end. As Renee Zellweger said, "You had me at "chapter 1." I was crying and completely absorbed in the story and the lives. The author made them so real! It was sensitive, compassionate, and a "good story. I bought three copies for family and friends!"