My Turn - A Nash Sister's Novel
What's next for the Nash sisters and their families?
It's summer 1954. A car smashes into a tree and a life hangs in balance, a baby is born, a fierce hurricane wreaks destruction. What's next for the Nash sisters and their families? Christmas is coming.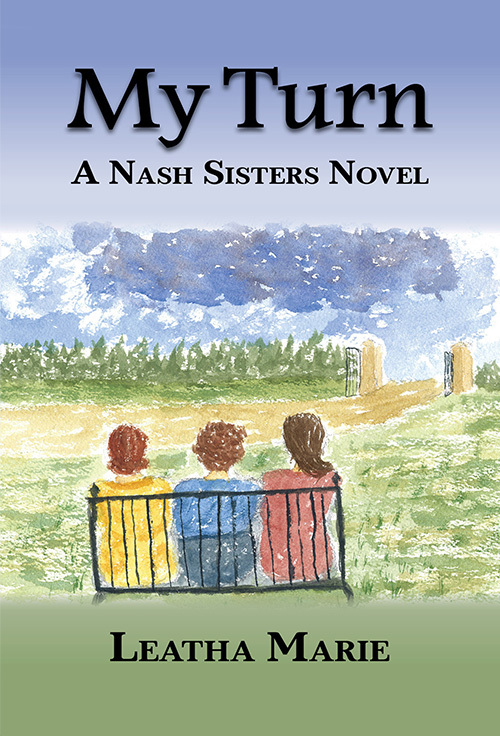 About the Book
---
Sed Dapibus
Mollis Elit.
Curabitur ac sem quam. Maecenas maximus, dolor ut venenatis dignissim, est odio aliquam augue, quis venenatis nulla purus non libero. Maecenas pellentesque quis urna vel scelerisque. Aenean hendrerit at tellus eu viverra. Etiam elementum neque hendrerit libero accumsan condimentum.
The Nash sisters' family has grown in number and in stumbling blocks they face. It's 1954—the year of east coast storms. Hurricanes and other kinds of storms too, but goodness and transformation also arrive. Ethel, the eldest, camouflages her kindness with a high-and-mighty personality. She faces a change in her role and a new understanding of her daughter. Annie, the mother of three, discovers that being a mother can fill your heart and shock it at the same time. Caroline has been the fragile sister. But the family footing is shifting. The Nash family bond needs to be fortified. A colossal gathering could do the trick.
---
---
One thing's for certain: never underestimate this family's resilience!






Extraordinary and heartwarming book!
"The Nash Sisters is such an extraordinary and heartwarming book! I could not put it down. Looking forward to more stories about these sisters!"

Jackie Legg





A fine read!
"A crisp fall day, a good cup of coffee, and a fine read! If you appreciate the dynamics of sibling relationships and tales of strong women who struggle and endure, you will enjoy The Nash Sisters!"

Kay Ritchie Jordan





Wonderful novel
"I just finished this wonderful novel. I feel I know each of these women . . . I loved the book and am kind of sorry to have finished it! "

Cindy Johnson





Really loved the book...
"Really loved the book...can't wait for more!! Heard a news reporter say something I thought one of the "sisters" might say, " . . . you need to let the guys win once in a while, so they will want to keep playing the game."

Carole Edson





"You had me at "chapter 1."
"I read this book in two days and laughed and cried my way through to the end. As Renee Zellweger said, "You had me at "chapter 1." I was crying and completely absorbed in the story and the lives. The author made them so real! It was sensitive, compassionate, and a "good story. I bought three copies for family and friends!"